10
Playful Restorations
On the way to breakfast.
On my way to the famous Recoleta cemetery I meditate about the thinning of my barrier between reality and fantasy after Carlos' death. I stop to enjoy a macchiato, sitting close to the gigantic ombú tree at this favorite confitería: La Biela. The colossal 300-year-old creature behind me presides over a botanical landscaping.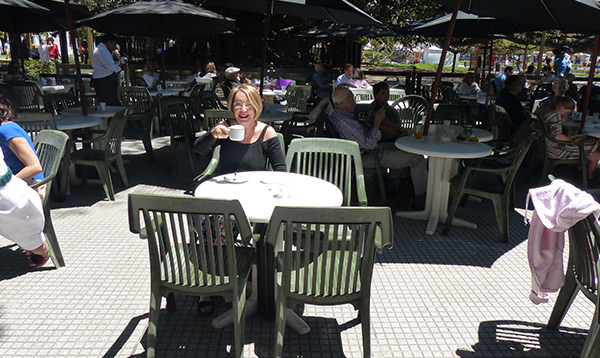 The Cemetery.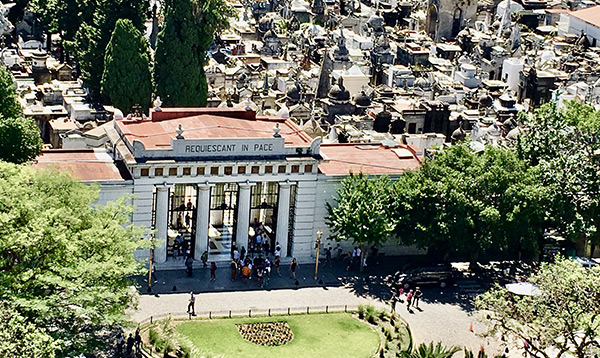 When I emerge from the precincts of the ombú, the cemetery gleams in full view, majestic with its grand entrance crowned with the massive gold inscription: Requiescant in pace. I speculate that grieving families indulged in vivid fantasy as much as I did, and still do—to believe, in at least some part of the brain, that their loved dead ones aren't really dead.
Therapy.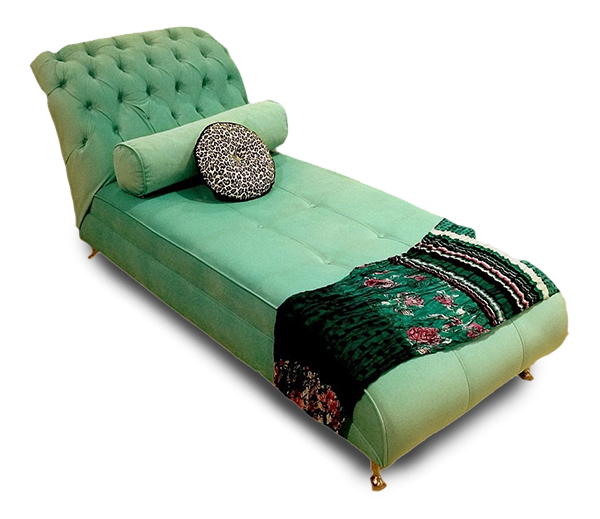 I whisper to Dr. Novelli that had active, daily, secret, gaze-to-gaze, treasured intimate moments with a specific Carlos' portrait. And relate other strange experiences.
I identified with him thinking I had a short life ahead of me. Strange as well.
Dr. Novelli helps me make sense of these thoughts and feelings that would sound nuts to many. After the session I look for an outdoors café. I find the perfect one.
The Museum.
I cross the majestic iron gates of the neoclassic Museo de Arte Decorativo and sit by the small pond with water lilies in a relatively quiet café.
Carlos made up his mind during our date at this museum that he wanted me to be his wife, and last year, when we were here again, he shared how happy he felt that I became his wife.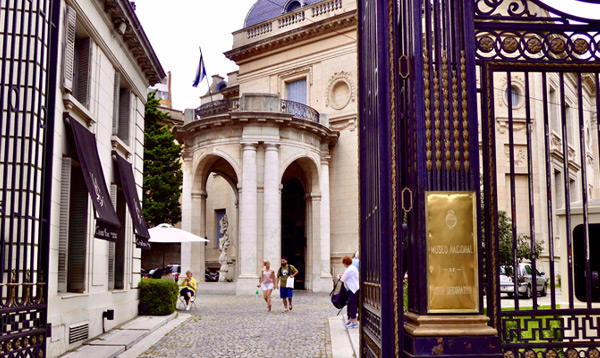 I put my psychologist hat on and think about any possible theory that might substantiate the myriad of transgressions of reality which did wonders for me after Carlos death. I find it in the contributions of a British psychoanalyst.